Our Unbeknownst Legacy
December 16, 2021
9 min read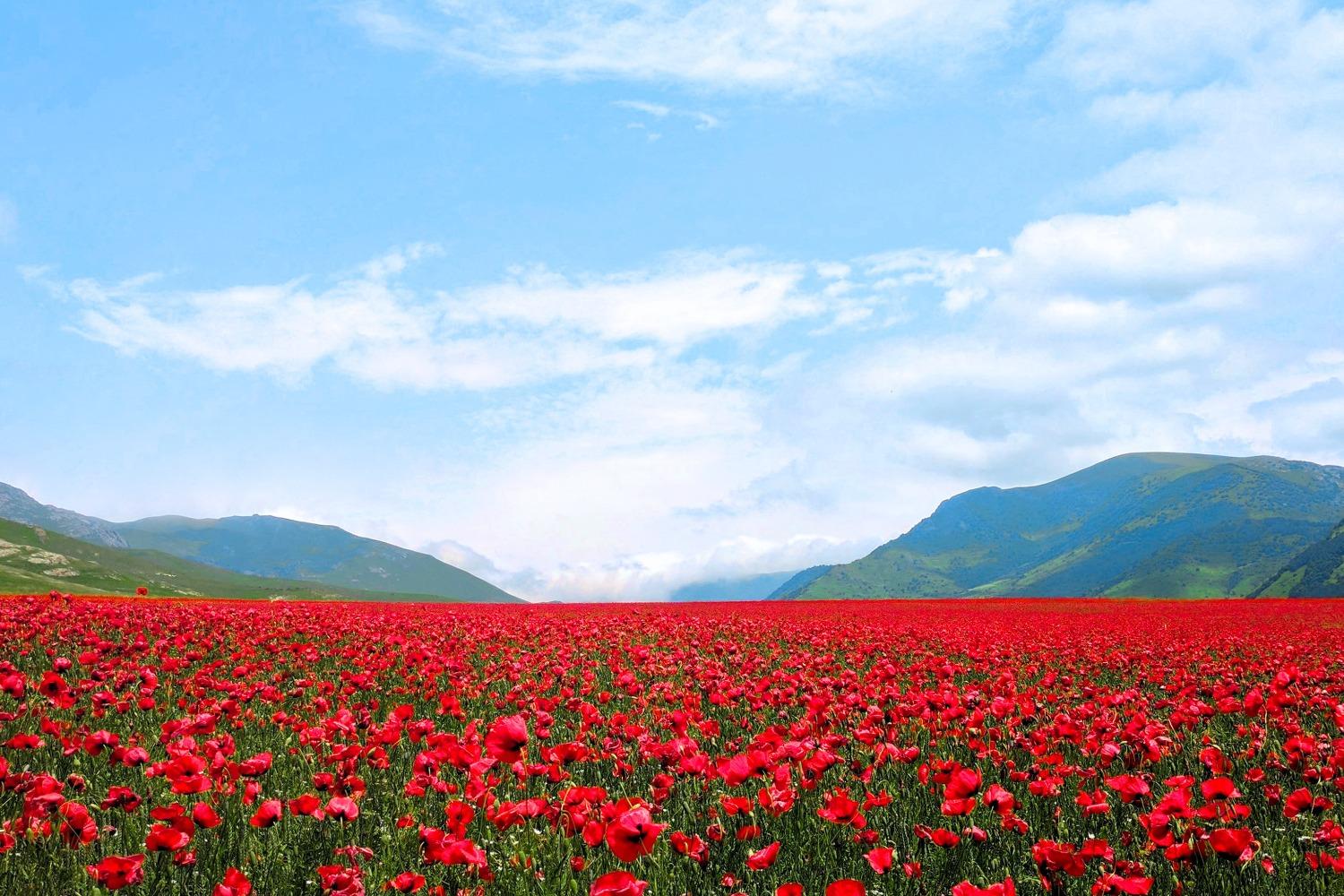 My dad just died. As I write this, I am preparing a eulogy. I don't want to have to write one, and I sure don't want to have to give one. But I am part of a smaller family, so here I am. If only I can keep the emotions in during the speech. He was a really good father and a wonderful man. I just don't think he always understood why.
That makes it so much harder. Just thinking about it tears me apart.
What's ironic about this is I am a physician who treats seriously ill and dying patients. It's what I do: palliative medicine. For some reason, that doesn't make this any easier, and maybe that's a good and proper thing. And maybe it's not.
For you see, I felt fear more profoundly than I had ever felt it before. I wasn't the omniscient doctor; I was party to the victim. I watched death take my father, knowing I was helpless. I saw my father vacillate between fear of the unknown, fear of pain, and somnolence. He would cry and beg for mercy. He would cry and beg for relief from his increasing pain. And then he would sleep, usually after the morphine. And he would do it all in five minutes.
That's what makes the fear so very profound. It's not about one thing. At death's gate, we fear the unknown, the "What will happen to us, and to our soul?" But we also lament that which we know what we will never experience again: a sunset, a vacation, good health, or our youth. And many will succumb to waves of terror knowing that those days are over.
Others fear the humiliation. Once strong and proud, now we discuss bedpans and incontinence, hideous sores, and awful smells. We fear the burden we place on our family. We know they want to be somewhere else, anywhere else, and yet they have to be here. We are the problem.
And so many fear the pain. "This could go on for weeks?!" may be the ultimate lament. Perhaps the pain hides the fear of ultimate judgment. But the pain wreaks havoc with body, mind, and soul, and thoughts can go no other place. Pleads for relief, even when given, are usually followed by anticipatory dread of renewed pain. The mind is spent. God seems so far away.
But as a family member, I see the fear in the hospital staff. For some, it is the fear of saying the wrong thing. Food services say nothing as they bring the lunch tray that won't be touched. Housekeeping keeps the earbuds in, avoiding eye contact as they quickly mop the center of the floor and leave.
But the medical staff seems to bear the brunt. The attending physician stammers when he speaks to us, using qualifiers at every turn. "You never know…" "It remains to be seen…" "Sometimes…" In medicine, the fear of being wrong soaks us all. We hedge our bets, with ourselves and with each other.
And that is where we get to the blame game. Nobody wants to be blamed for any innocent person's death, and that is nowhere truer than in palliative care. The attending physician comes in with a bit of morose, but not too much, always talking about the inevitability of the issue. "Death is a natural part of life," one often says. Most physicians use this line in palliative care when the family is there. "It's not me," is what they really mean.
But most just want to be out of the room. "Nothing good can come out of the dying man's room," so the thinking goes. We just want a serene family and a quiet death. No confrontation, no ugly scene. And so the doctor often comes to fear the family, especially after one of those long medical fights that come up short.
Oh, sure, we empathize. We see ourselves or someone we love in that patient. And that just makes it worse. Especially when the patient is young, younger than we are. "I could be that guy," or "She looks just like me," flash across our minds. No, it's better to just go to the next room. No need to confront our darkest thoughts this morning.
But it doesn't have to be this way. I often tell a story about why people get it wrong toward the end of their life. When we reflect on a beloved aunt or uncle, most tell stories about the little things she did or about the kind of person he was. "Aunt Susie always remembered my birthday, no matter where I was," or "Uncle Charlie was so kind." We remember them because of how they made us feel. I never hear about someone's resume during one of these talks.
But we're not so kind to ourselves. Depression could be defined as the regret of things done or not in the past. Anxiety is the fear of things to come in the future where we're not up to the task. Either way, we judge ourselves by what we do. But it seems that for almost everyone, in our own minds, we come up short. We either regret the past and perpetually exist with melancholy or fear the future and live in dread. Is all existence summed up in this pathetic way?
No, the standard by which we judge and compare ourselves to each other can't be correct. Misery runs too rampant among the elderly for that to be God's given answer. But, still, here we are. After all, we were doing the good, right? Aren't we supposed to go out and spread the gospel and be good Christian warriors? Certainly, that implies action.
I know it is more than just the deeds: Christ asked for even more than our actions. We are to become believers of God: true, committed, wholehearted believers. He asks for faith first. Just look at the "faith chapter," Hebrews 11: "Without faith it is impossible to please God, because anyone who comes to him must believe that he exists and that he rewards those who earnestly seek him." Faith is an action, but not a utilitarian one as judged by secular societies.
And with that faith, we know we are the handiwork of God. "For we are His workmanship, created in Christ Jesus for good works, which God prepared beforehand, that we should walk in them," says Ephesians 2:10. Each of us was prepared for being long before anyone on this planet ever knew.
And because of that, we are all chosen. "But you are a chosen race, a royal priesthood, a holy nation, a people for his own possession, that you may proclaim the excellencies of him who called you out of darkness into his marvelous light." We didn't earn anything. You and I were made in the image of God, and for that, we all matter. We are all important.
Oh sure, we can try to earn it. Most of us spend our lives trying to earn it. But health will fail, and the struggle will never be enough. We all slip up, and circumstances and human frailties always catch up. As Romans 3:23 laments, "We all sin and fall short of the glory of God."
And thus lies my greatest fear with my father – a wonderful man, a loving father, and a great husband. Did he try to earn salvation? Was that his life – to try to do such good works to make a home in the eternal kingdom?
Perhaps I'll never know for sure. What lies in the soul of a man, maybe no mortal can truly know. But I've seen others like him who try to do the right thing without the Holy Spirit.
You see, God is love. And that love between Father and Son is both perfect and shared. It's shared with humanity, even though we patently don't deserve it. That love is the Holy Spirit. And that love is not conditional love, but an unconditional and perfect love. It's agape. It's like that feeling that you have when you know it's going to be all right no matter what you do, that you are being taken care of, that you are perfectly content. I suspect most people never feel it or feel it only in a fleeting way. Sin distracts us from the Holy Spirit. Perhaps the closest thing many get to agape is their mother's undying love.
But the love of God for humanity is perfect. And it's available to anyone, despite the distractions and despairs of the world. To trust in God's love is the very definition of faith.
That faith comes with an incredible gift. The ultimate gift. We become certain in the knowledge that God's loving sacrifice saves us from death. We transform from the inside. We must act and move: "Faith without deeds is dead" (James 2:26).
Faith with grace makes meaningful movement essential. Through God's gift of his Son, we know Him. We intermingle with Him at the Eucharist, and we take Him in there. And we know we must act. But the action is so different than what the world values.
My wife sees it constantly at the nursing home. She's a nurse there, and she witnesses the patients showing God's love in their physical weakness all of the time.
What makes them shine is that she sees the little graces, the inner beauty, their inherent dignity, even though their bodies have deteriorated to the point that self-care is no longer possible. They daily face the imminent prospect of their death, and yet they emanate God's grace, if only one will look.
Faith runs deep with many of them. Their smiles reflect the light of the Lord; the Holy Spirit; God's perfect love. They ask how she is doing, despite their own infirmities and pain. Their please's are sincere, and their thank you's are heartfelt. My wife can see it in those she serves, no matter how debilitated their bodies become. And she is so fortunate to have eyes that genuinely can see.
They have taught my wife and me so much. To see the Holy Spirit in their eyes is a genuine joy. He is real, and He shows Himself. God is with us until the end – especially in the end. We need not produce, and we need not lament. We need only emanate.
Recall what Jesus commands us in the Great Commission, our reason for being: "Therefore go and make disciples of all nations, baptizing them in the name of the Father and of the Son and of the Holy Spirit, and teaching them to obey everything I have commanded you" (Matthew 28:19-20a).
In this light, the words of St. Francis come to life: "Preach the Gospel at all times, and when necessary, use words." My wife's patients use few words and yet made disciples of us. The nursing home patients have opened my eyes and invigorated my soul.
They did that because I know they have conquered fear. Faith has made them genuine, kind, and absolutely fearless.
Through their speechless example, I know in my professional and personal life I need not fear. God provides all the strength and comfort I need as both a physician and a son.
Related Articles